Friday, 05 April 2013 14:00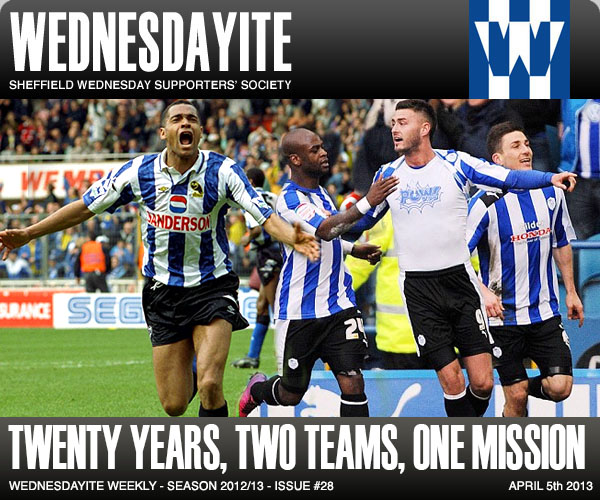 The Wednesdayite Weekly: Twenty years, and they're still in our shadow
This week's stuff:
Eddie apologises for not being there for you. You know, when you really needed him.
How do you solve a problem like Michail Antonio's injury?
Blog: Marching On
Collossal Velocity: The Away Coach Movie
All this, and there's a good chance that the ENTIRE Championship will be fighting against relegation on the last day, the way things are going.
Page 2 of 5